HOTEL DESCRIPTION:
The Phi Phi Relax Beach Resort lies on the pristine East coast of the Island on Pak Nam Beach between Ran Ti Bay and Lo Bao Kao Bay.
You come here by long tail boat from the main pier in 30 minutes or by a designated footpath passing through the jungle and past the famous viewpoint, a very enjoyable 60 minutes walk.
We are closed to nature here. Our resort offers friendly services for your relaxing vacation.
With its perfect location, the resort offers a range of activities such as snorkeling, kayaking, scuba diving, fishing trips and boat trips to the amazing islands of Bamboo, Mosquito, as well as Phi Phi Lay can also be arranged.

A PADI dive center is available at resort.
Our 47 rustic, individually designed bungalow cabins are fashioned in true Thai style, clean with simple amenities and lots of charm.
Your tropical Bedroom had a bathroom with shower, an inviting patio with a choice of ocean or jungle view.
Dream-like accommodation in the midst of unspoilt nature.
Paradise Beach Bungalow
Paradise Beach Bungalow
Paradise Beach Bungalows are Luxurious Suite Rooms located at the front of white sandy beach decorated in fantastic Thai style design with traditional fabrics.

You can enjoy snorkeling in front of the bungalows
Special offer for 2 guests who stay in our " Paradise Beach Bungalow."
Included in room rate are:
Welcome cocktail drink upon arrival
Daily complimentary
fruit basket Daily complimentary
1 hr. Thai massage
Kayaking
Snorkel equipment
Internet
Coffee Maker in room
Hair dryer in room
Flashlight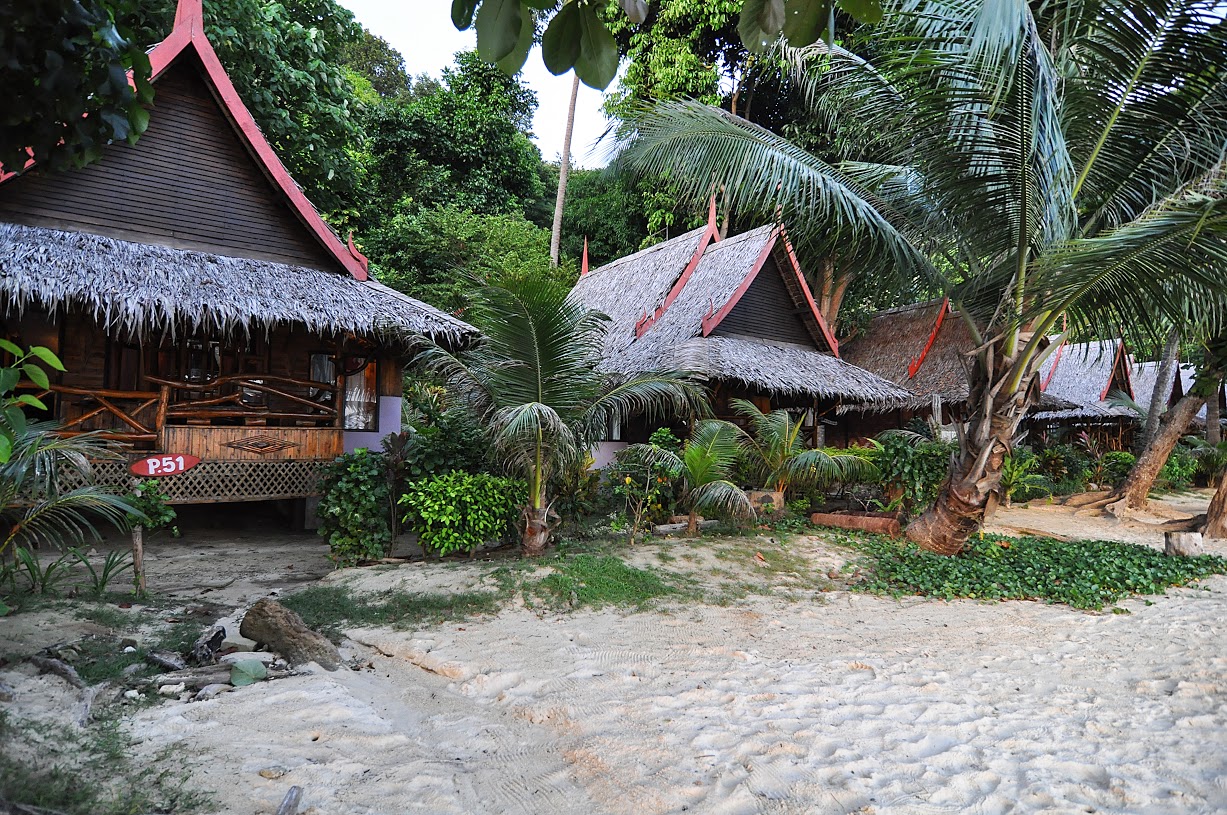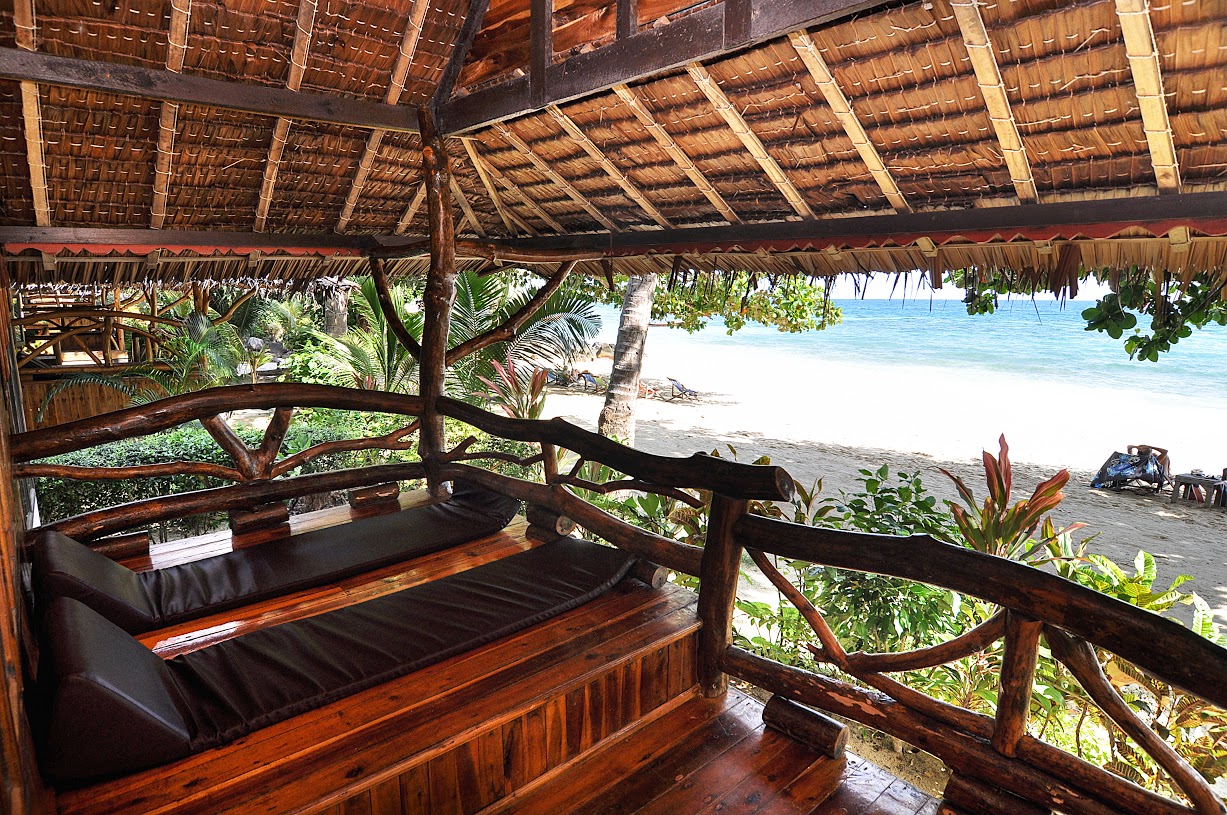 Beachfront Bungalow
Beachfront Bungalows are located on the first row close to the white sandy beach and crystal clear turquoise sea. You can enjoy swimming in front of your bungalow and snorkeling with colorful tropical fish.
It's perfect location for couple who love privacy on lazy day.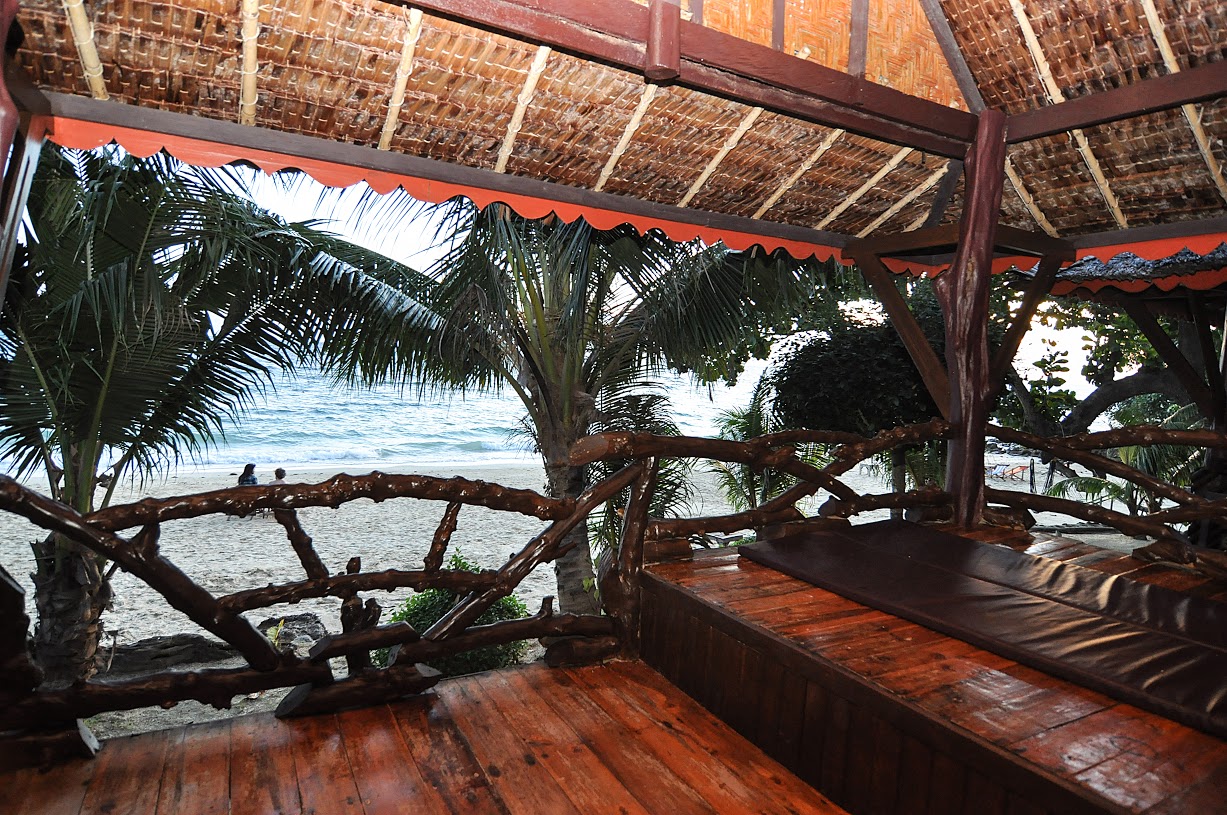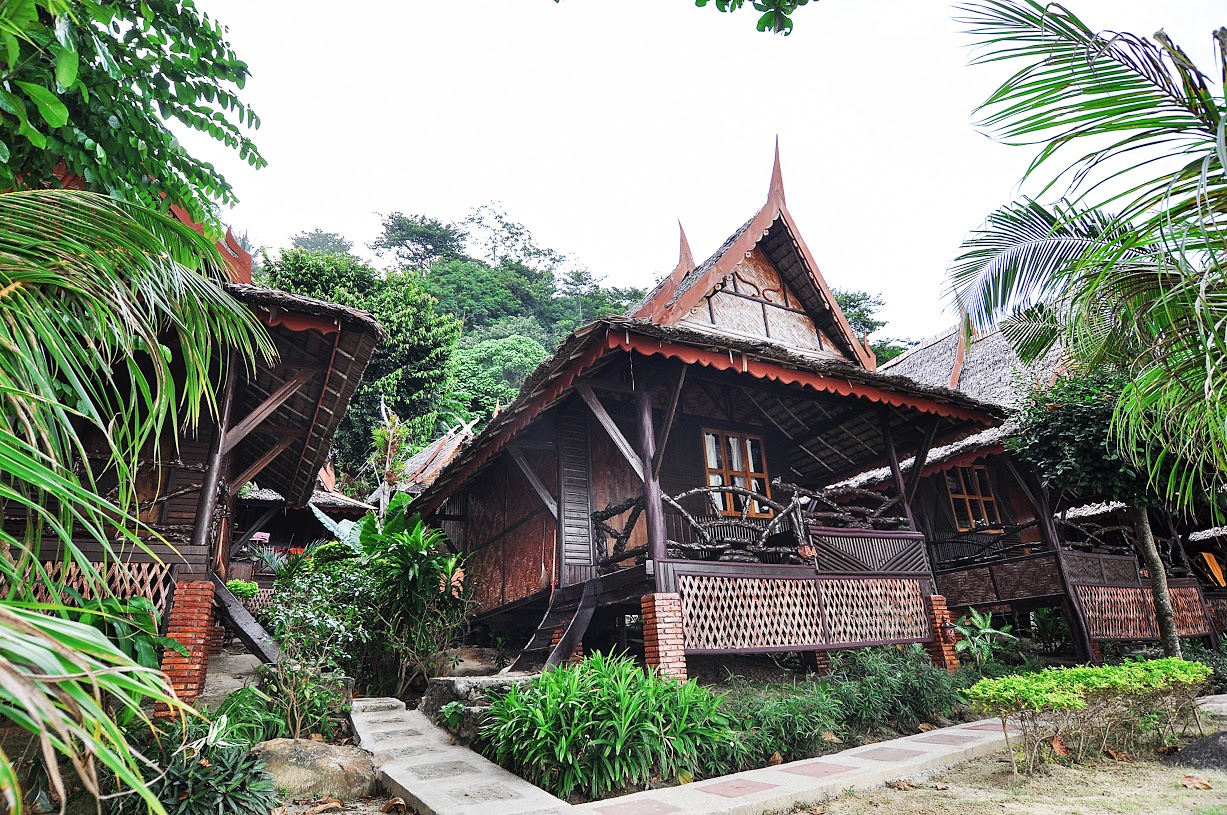 Top Seaview Bungalow
On your private terrace you can enjoy spectacular view of the Andaman Sea. The bungalows are surrounded with tropical gardens. You can watch the sunrise from your room with the nice view of Mosquito Island and Bamboo Island. The bungalows have large bedrooms, a large bathroom and are only 50 meters from the beach.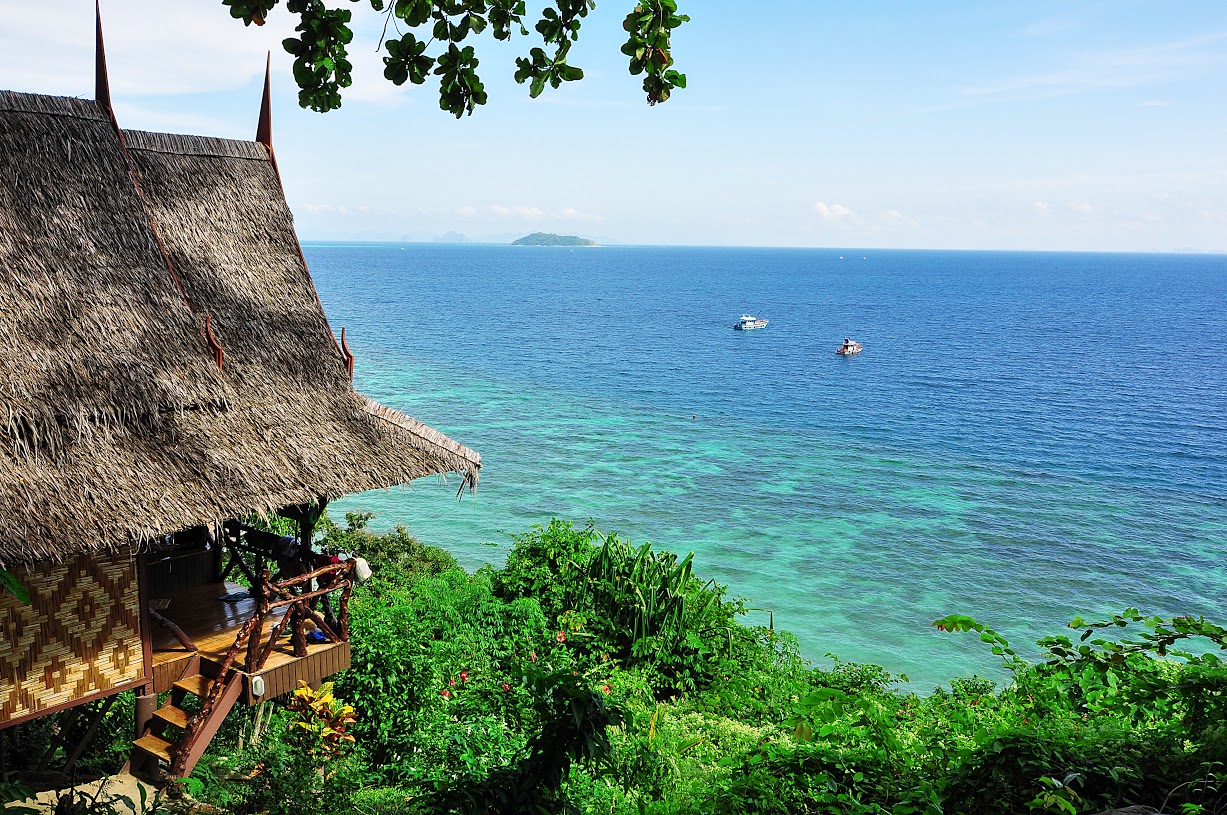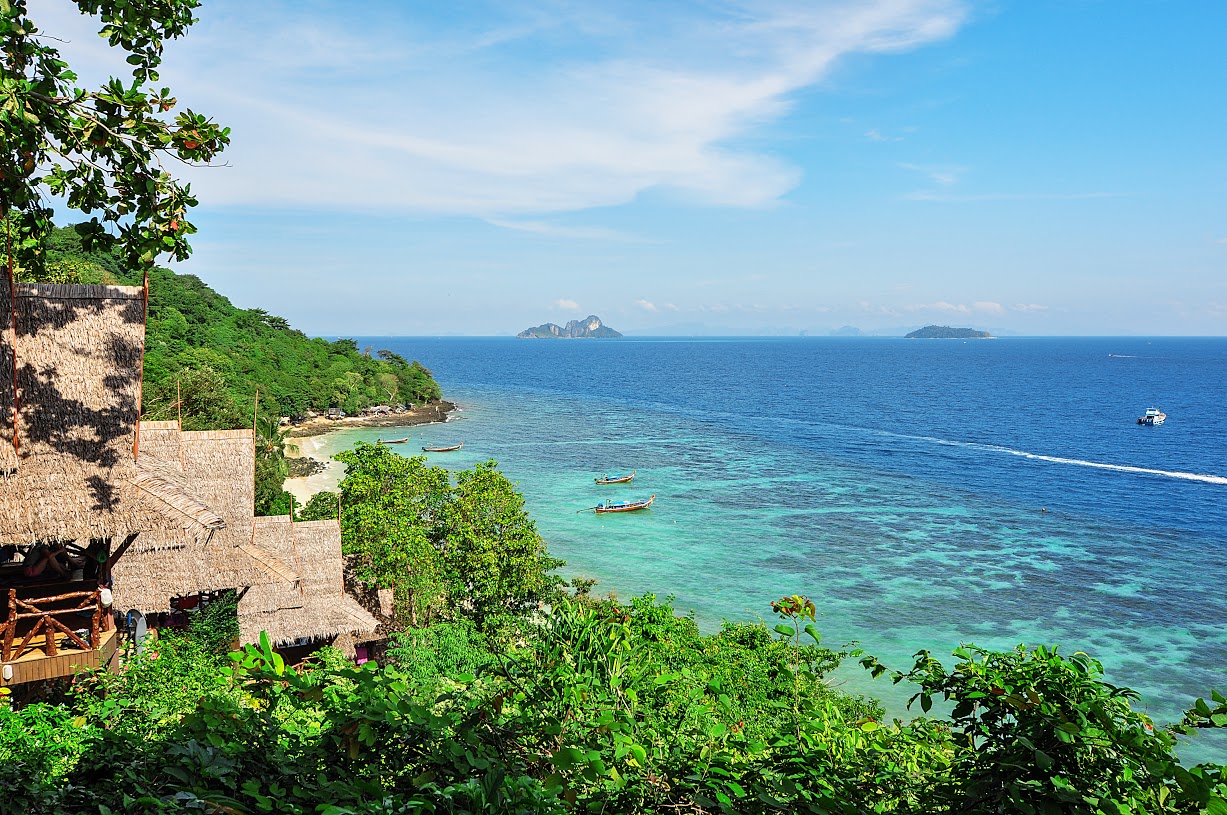 Relax Bungalow
Relax Bungalows are located about 15 - 35 meters from the beach. These bungalows are located on the area surrounded with tropical garden on row 2,3 and 4 just behind of Coral Beach Bungalows.
Relax bungalow is convenience with large bedroom and bathroom. The size of this bungalow is about 36 m. sq.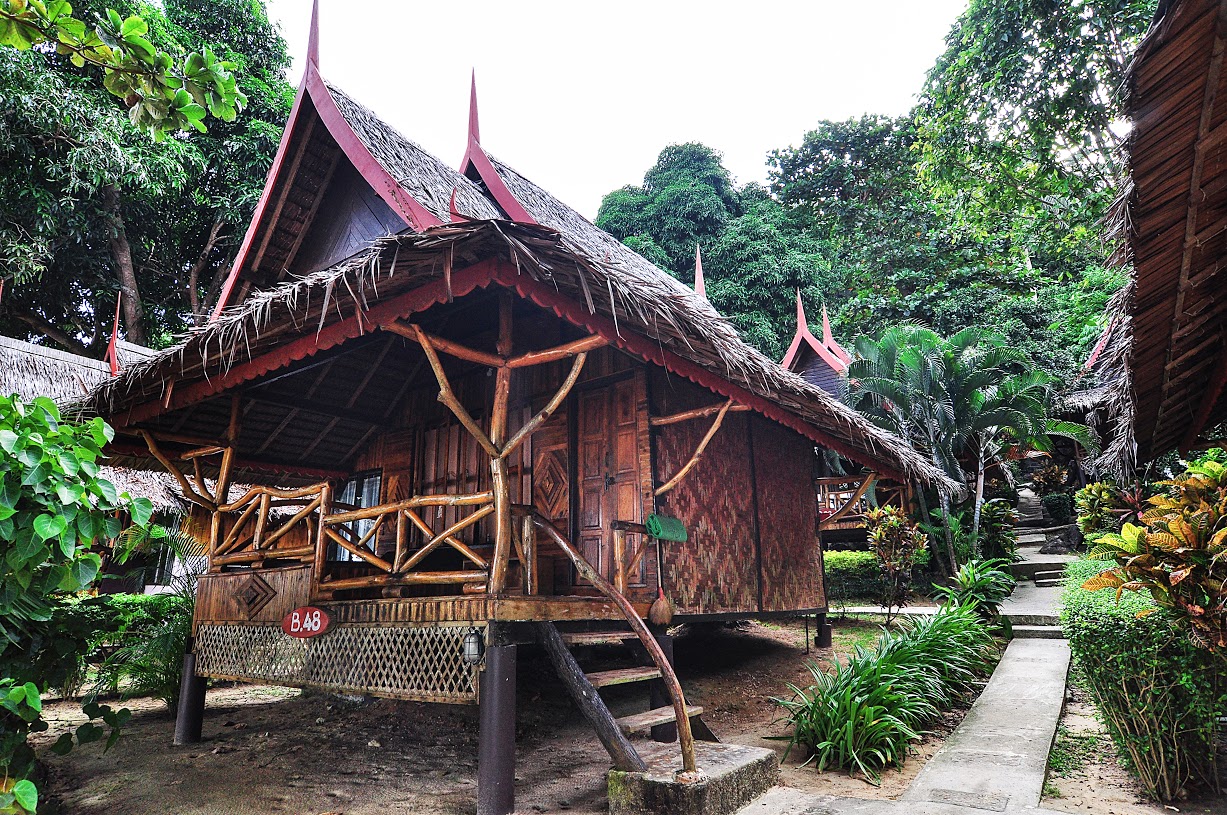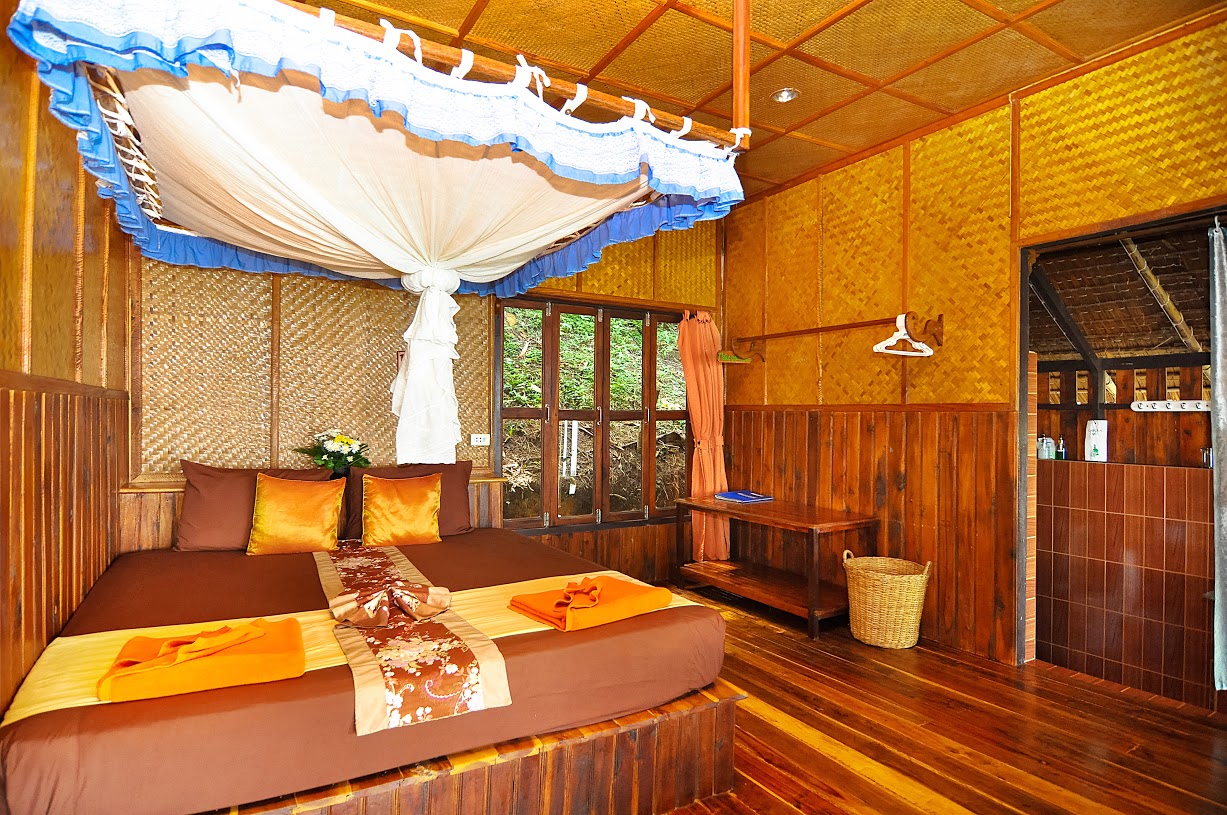 Garden View Bungalow
Garden View Bungalows are located just behind Beachfornt Bungalows.
These bungalows are located about 10 - 30 foot steps from the beach surrounded with tropical garden. The size of this bungalow is about 32 m. sq.